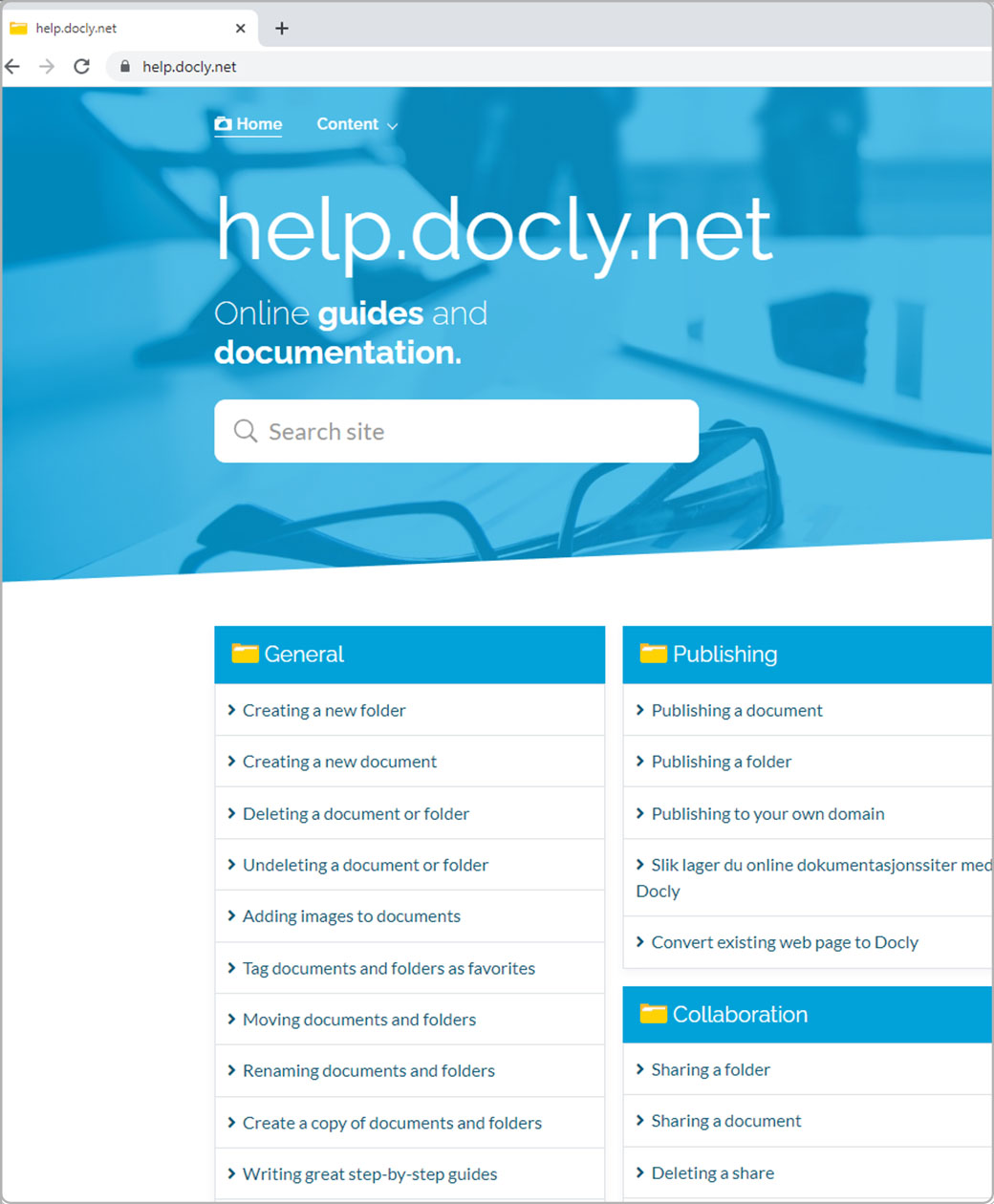 Docly - Help Pages
---
Here you will find extensive documentation and help to get started with Docly. You can read up on topics and get help with specific tasks and issues.
Examples of content:
Setting up and managing your account.
Handling of folders, documents, and files.
Use of templates
Publishing and sharing
HELP PAGES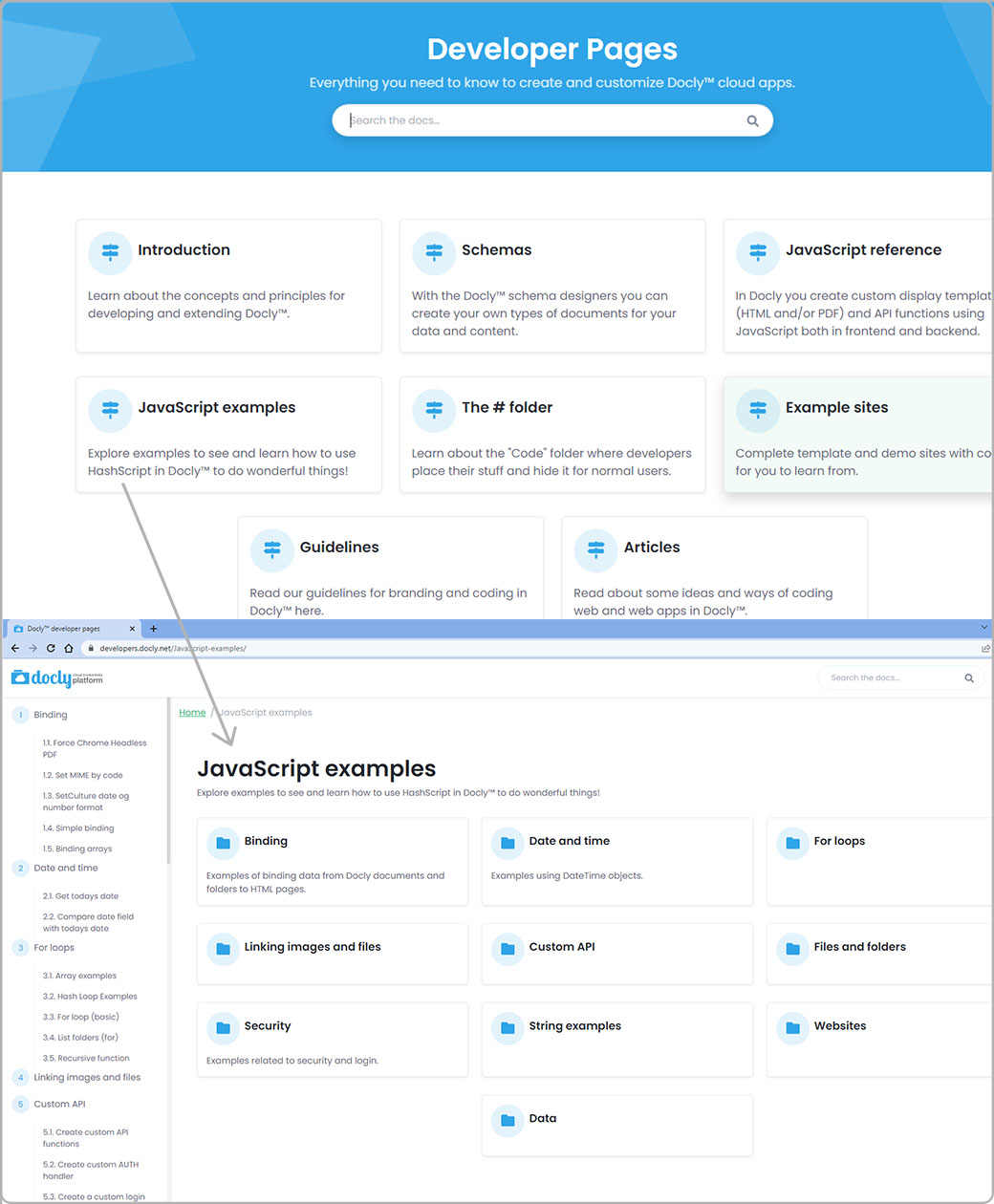 Docly - Developer Pages
---
We continuously work on our Developer Pages. This is a tool to truly become operational on Docly - and continuously find the support and help one needs in daily work
Examples of content:
Docly - in-depth documentation
Guidelines - for example, form design in Docly
The use of Javascript
Library with code examples
DEV PAGES
Welcome to Docly-support 👋 How can we help you?